Avagy tömör thrash gyönyör!!!
Ma azon túl, hogy ismét kiváló zenekarok teszik tiszteletüket Fehérváron, két olyan élő legenda is aprítja majd a deszkákat, mely zenekarnevek hallatán bármilyen valamire való rocker megnyalja mind a 4 metál villáját...
Testament 20:30 - Bay Area thrash San Franciscoból. Chuck Billyékhez már az utolsó előtti albumra is visszatért a jazz szakmában is elismert Alex Skolnick gitáros. De a július 27.én megjelent új - Dark Roots of Earth - korongon nem más püföli a bőröket, mint az atomóra becenevű és pontosságú Gene Hoglan. Elméletileg úgy volt, hogy Hoglan csupán az albumot dobolja fel és a turnén Mark Hernandez adja a ritmust. De mivel a Lamb of God és Dethklok (Hoglan másik projektje) közös amerikai turnéja Randy Blythe (LoG énekes) csehországi előzetesben tartása miatt elmaradt, így nekünk szerencsénk van, hisz Gene fog ma este a cájg mögött ülni...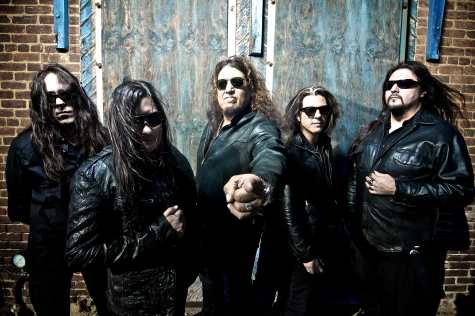 Míg a ritmusszekció másik tagja  Greg Christian, a ritmusgitárt pedig a szintén alapítótag Eric Peterson fogja tekerni. Íme a vadiúj klip a most megjelent albumról, ahol előtérbe kerül a mai napig sokat izélgetett amerikai őslakos téma... Hisz tudjuk, miért indián a mosolygós indián bölény...;)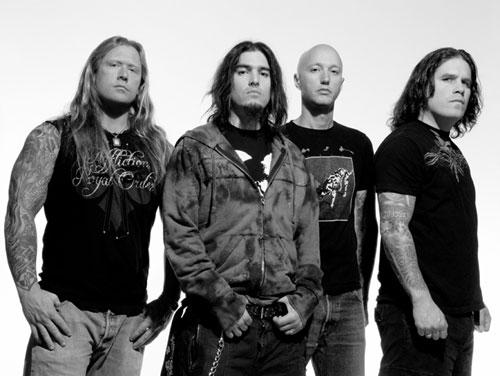 Machine Head 22:30 - Az átszerelés alatt a szokásos folyadék árpalé pótlás és remélhetőleg azon tűnődés, hogy mekkora zsírdisznó hangulatú és minőségű koncerten vehettünk részt, felkészülve a következő groove dömpingre... Majd Robb Flynn és a Machine Head 2009-es Hegyaljás fellépésük után újfent bebizonyítják, hogy az egyik legjobb koncertbanda a világon. Az utolsó 3 albumra nem lehet panasz, a legutolsó pedig kifejezetten odacsap... Itt a szintén friss és zamatos nóta az Unto The Locust albumról. Olyan íve van a dalnak, hogy becsokizol...;) Külön, jó hogy végre nem egy klisés, lepukkant helyszínen, keményen kamerába vicsorgó klip készült, hanem szegény Robb-ot sanyargatják...:)